Marathon Training Countdown – 18 Weeks Down, 0 Week to Go!
Burpee Challenge Count – 1000/1000
I AM A MARATHONER!!! Saturday morning I ran the Woodlands Marathon and conquered the 26.2 mile distance for the first time ever! It was the most amazing and surreal experience of my life. There is so much emotion in crossing that finish line after nearly 5 hours of physical and mental endurance! I absolutely cannot wait to share my recap with you all – I'll get it written as soon as I can, promise!
Me and one of my best friends, Long, crossing the finish!
Me, Long, and my husband, Robert, after the race! He made an awesome sign!
I also finished up my February burpee challenge last Wednesday. I am SO glad those are done, haha!
After the race Saturday, I went to Panera for lunch with my parents, Robert, and Long. I also got to Face Time with my brother in San Antonio (he is doing his individual training to become an Army combat medic). I may or may not have used a few of those minutes to talk him into doing the new runDisney Avengers Half Marathon next year! After lunch, I relaxed at home with some Once Upon a Time reruns – only a week left until new episodes are back! Sunday I was definitely lazy again, but I think it was well-earned. I'll be easing my way back into running later this week. My next race is the Alamo 13.1 in San Antonio in just a few weeks!
Speaking of the new runDisney race, I'm sure everyone has heard by now the announcement of the Avengers Half marathon at Disneyland – November 14-16 this year. I am so excited about this announcement – Robert and I are HUGE fans of the Avengers. We are doing the Wine & Dine Half later this year, so we are saving this new race for our 2015 calendar of events!
My workouts this week:
Monday: 3 Mile Easy Run (Pace 10:00 min/mile) + 60 Burpees + Stretching/Foam Rolling
Tuesday: Yoga + 60 Burpees + Stretching/Foam Rolling
Wednesday: 3 Mile Easy Run (Pace: 10:30 min/mile) + 60 Burpees + Stretching/Foam Rolling
Thursday: 2 Mile Walk + Yoga + Stretching/Foam Rolling
Friday: Race Expo Day + Stretching/Foam Rolling
Saturday: 26.2 Miles at the Woodlands Marathon!
Sunday: Rest Day + Stretching/Foam Rolling
Monday Motivation – Love this!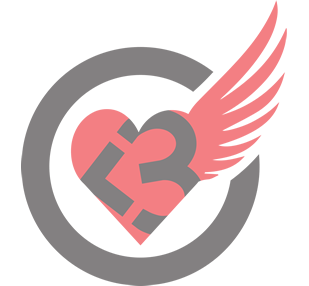 QOTD: Are you excited about the new Avengers-themed race?