Marathon Training Countdown – 9 Weeks Down, 9 Weeks to Go!
Today is my last 2013 weekly recap. I cannot believe how close 2014 is; I really need to think about what kind of goals I want to accomplish next year!
I am officially at the halfway point on my training for the Woodlands Marathon. My long run on Saturday was 14 miles which was a huge personal milestone; it is the longest I have ever run in my life to this point! Although I felt slightly intimidated by the distance, when I arrived at the park at 7 AM, a bunch of my Team RWB friends were there so I had company during my entire run. I was incredibly grateful for this as it helped make the miles go by much more quickly. Plus, unlike the week before, the weather was perfect! I also got to try out one of the Christmas gifts I gave to Robert (he is so nice to share!); peppermint flavored Gu. It was very yummy, although thicker than the Honey Stinger gels I am used to taking. After that 2.5 hour run, my legs were definitely sore, so I did an ice bath which helped a lot!
Here are the stats:
I hope everyone had a wonderful Christmas last week! I had a blast with all my family, and even got some new running gear. In fact, I would say about 90% of the gifts I received were either running or Disney related. I am pretty easy to shop for – haha! I got my first two running ornaments to put on my Christmas tree; I cannot believe that I didn't have any yet!
It's not bad luck to put the 26.2 one my tree already, right?! My race is only 2 months away, and I just did not want to wait until next year. :)
I also cannot wait to start using my new 2014 running calendar/journal!
Back at a Disney World trip in 2010, my dad got me a beautiful Jim Shore Cinderella figurine that I love, and so Robert decided to help me add to that collection with another Jim Shore figurine – a Rapunzel one! It is just beautiful; I love Jim Shore's collections.
On Sunday, Robert and I went to go see Saving Mr. Banks. Disney did an amazing job with this movie, y'all. I love Mary Poppins, and getting to see how such a classic came together, and the back story to it all, was simply incredible. I highly recommend this movie if you haven't seen it yet!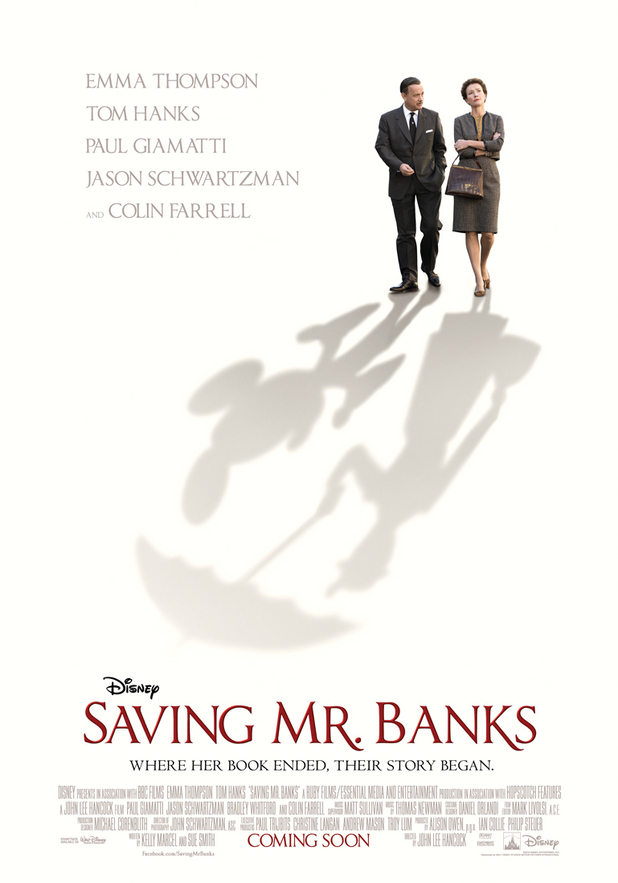 My workouts this week:
Monday: 4 Mile Tempo Run (Pace: 9:00 min/mile)
Tuesday: Rest Day (Travel Day)
Wednesday: 6 Mile Easy Run (Pace: 10:30 min/mile)
Thursday: 4 Mile Easy Run (Pace: 10:00 min/mile)
Friday: Stretching & Foam Rolling
Saturday: 14 Mile Long Run – Longest run to date!
Sunday: Stretching & Foam Rolling
Monday Motivation – never give up!
QOTD: How was your Christmas? Did you get any new running gear?