Good morning everyone! I don't know about y'all, but I am already ready for the fall season. This heat and humidity is getting to me, and as much as I love pool time and BBQ's, I could go for some days where it's a lot easier to spend more time outdoors without sweating so much!
My Saturday run took place on the treadmill again. I know that dealing with the natural elements is part of being a runner, but I am still proud of myself for doing what is most important – and that is getting the miles done!
My workouts this week:
Monday: Jillian Michael's 6-Week Six Pack (35 minutes)
Tuesday: 4 x (800 meters fast pace + 400 meters walk)
800 meters pace = 8:45 min/mile
400 meters pace = comfortable walk
Wednesday: Jillian Michaels Killer Buns & Thighs Accidentally took a nap – Oops!
Thursday: 4 Mile Maintenance Run (Pace: 10:30 min/mile)
Friday: Rest Day
Saturday: 6 Mile Long Run on the treadmill (Pace: 10:30 min/mile)
Sunday: Rest Day, but may go on a leisurely bike ride later this afternoon
Sunday Motivation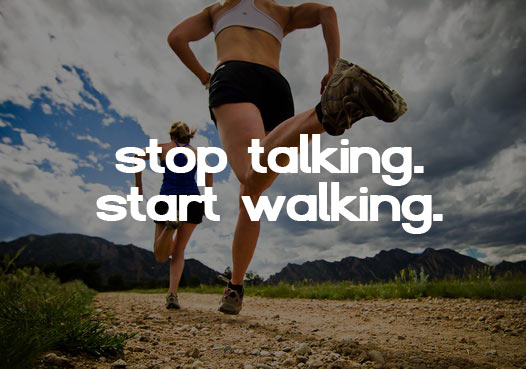 QOTD: How was everyone's week? Have you ever accidentally fell asleep when you were supposed to work out?